The mobile application
Smart phone charging stations
Configurable challenges and graphic interface
An attractive and fun experience
Communication operations become more efficient when paired with an attractive and fun experience.
A free mobile app for ILO users to meter the amount of power generated
Tailored graphic interface and content
Fully customisable challenges
A digital and eco-responsible solution
In compliance with best practices, you can send a personalised email to all ILO users. The collected user data will not be transferred to third parties and the app is not available to minors under 15.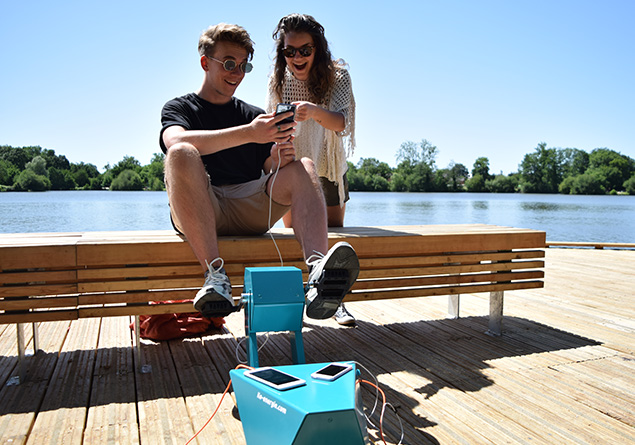 Creating a special relationship
with your ILO users
A bespoke application
Pick your graphic design from 3 colours and visuals. Set target values for your challenges and draft content that uses your key messages. Send us your updates as your actions progress.
The app is configured from our 'back office'. The app immediately applies your settings.
ILO users log on to the relevant stations, take part in the challenges and view your messages.