A French-built solution
The ILO charging stations are made in France by Ludik Energie, an events management agency specialising in environmental themes.
A unique product

A player
The ILO stations are designed by Ludik Energie, an agency designing communication solutions on ecological transition themes.

A project
Our idea was to turn phone recharging into a fun activity while conveying positive values.

Our vision
By generating their own electricity, phone users can feel truly self-sufficient and extend the experience within an engaged community.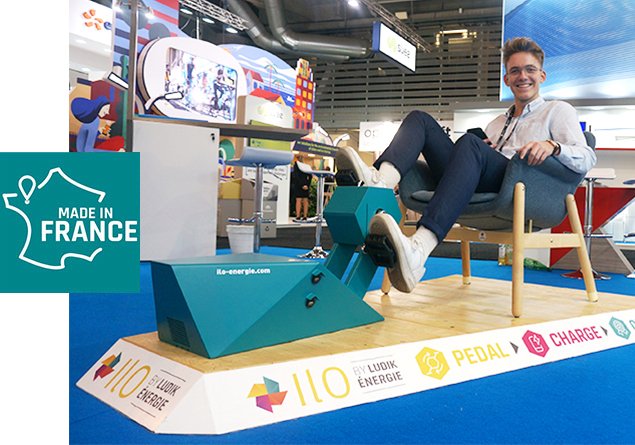 "When Matthieu asked me to design ILO, I set out to create an object that would blend into its environment. I chose a metal casing for robustness and safety outdoors. The shape is based on an origami-style folded metal sheet".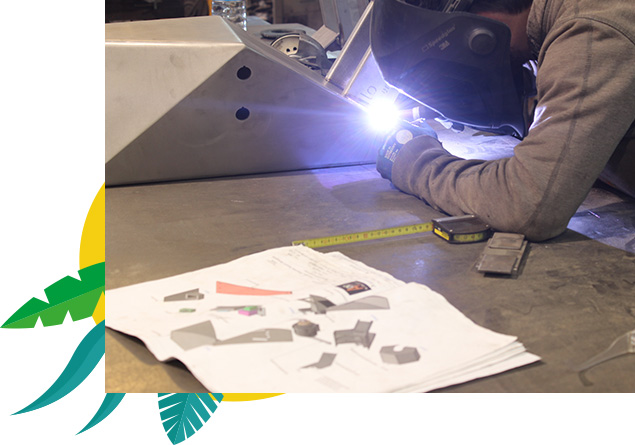 A local manufacturing process

Assembled on our premises
To guarantee the quality of our product, the components are assembled by our teams in our workshop in Rennes.

Quality and solidarity
Electric component assembly is outsourced to Bretagne Atelier, a disability-friendly business combining social inclusiveness with industrial performance.

Local networks
Our main service providers are located within a radius of 20 kilometres, which minimises the impact of transport in the manufacturing process.
LOOKING FOR ECO-RESPONSIBLE EVENTS?
Want to take things one step further? Get help with organising your events.
Browse our services