Customised casings
Customised colours and stickers
Bespoke ILO stations
Colour to catch the eye and stickers for communication
Casing colours can be customised to fit your brand or your interior decoration
There is room for your own messages via stickers that we will print and position on the station
Your customised powder-coated colour coating
For shorter production times, this coating and metal protection process is performed in France by our partner. The paint contains no solvent or toxic compounds.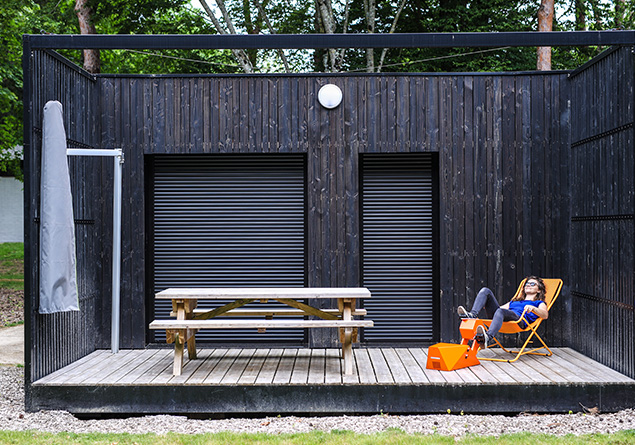 Vibrant phone
charging stations
Harmonious communication

Without affecting the object's visual aspect and design, we offer a covering on the top surface. This section offers great visibility to convey messages. We take care of the sticker production and sticking operations.

In the template supplied, many options are available, such as letter cut-outs and colour patch. The covering is in adhesive vinyl, with a UV protection for greater resistance.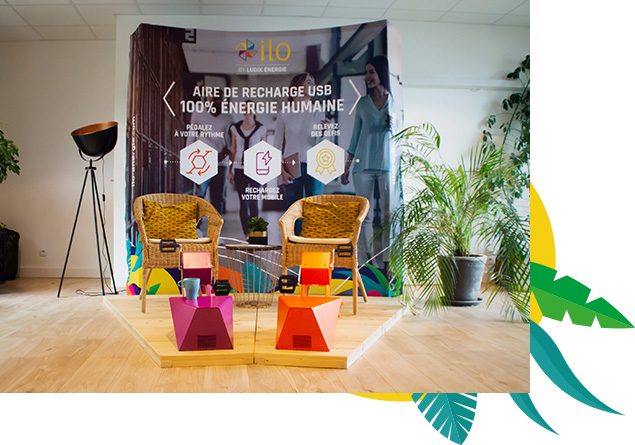 FAQ
Wondering how to customise your ILO stations? Below are answers based on our own and our customers' feedback.
What finishes are available?
Our standard offer includes 5 colours. However, the whole Classic RAL palette is available. You have a selection of 213 colours to pick from. We can also look into specific finishes, upon request.
Who designs the artwork for the stickers?
We provide you with the template from which you can create your own graphic design. We then take care of the printing and sticking operations. If you are unable to take care of the design yourself, we can provide a graphic design service.